Day 1 ARRIVAL AT DELHI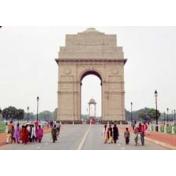 ARRIVAL AT DELHI:
Feel unique with the hearty welcome accustomed to you by on arrival at the Delhi airport. Check into a hotel.Overnight Stay at hotel.
Day 2 DELHI TOUR
DELHI TOUR:
Today you will be taken to a Delhi tour with Delhi tourist guide. Visit imposing Red Fort- a stunning monument in Old Delhi subsequent to visit largest mosque in India, Jama Masjid. At New Delhi watch Parliament House and India Gate- which is a war commemorative. Also, visit Humayun?s Tomb, Qutub Minar in the evening. Return to the hotel henceforth for an overnight stay.
Day 3 DELHI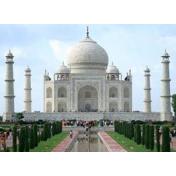 DELHI: AGRA (200 KM / 4 HRS DRIVE.):
The third day of your special Rajasthan Goa Tour will start by a tour to your next station, Agra India. Arrive at very old city of Mughals, Agra and check in at your hotel. After relaxing see the memorial of world fame, the Taj Mahal. Later, visit Agra Fort which abode attractive constructions such as Pearl Mosque, Jahangir Mahal, Diwan-i-Khas, Diwan-i- Am and more. Overnight stay is in Agra.
Day 4 AGRA TO JAIPUR BY CAR (DISTANCE 250 KM/ 5 HRS DRIVE.)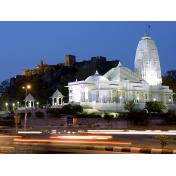 AGRA TO JAIPUR BY CAR (DISTANCE 250 KM/ 5 HRS DRIVE.):
Your Rajasthan Goa Tourtour will continue as per plan thus driving to Jaipur. A drive past to the famed Fatehpur Sikri will begin the pictorial trip to Jaipur. Arrive in noon at Jaipur and rest. In the evening have a break to the memorable Birla Mandir which will wind up the daytime and you will stay in the hotel for the night.

Day 5 JAIPUR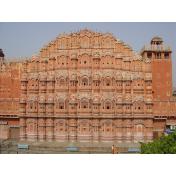 JAIPUR:
The vibrant city of Rajasthan, Jaipur is world famous for its incredible tourist attraction and its added pink colour tainted houses gives the right name of Pink City. On this day of your Jaipur tour our Rajasthan Goa Tourrepresentative will lead you first to the spectacular Amber Fort followed by a visit to City Palace, then Jantar Mantar- the royal observatory and Hawa Mahal the palace for royal ladies. Return to the hotel thereafter for overnight stay.
Day 6 JAIPUR / BIKANER (300 KM / 5-6 HRS DRIVE)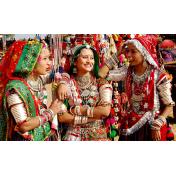 JAIPUR / BIKANER (300 KM / 5-6 HRS DRIVE):
After breakfast drive to Bikaner and check in at your hotel booked under Rajasthan Goa Tourtour itinerary. Hang back for settle in your room and then go for an excursion to Deshnok to discover an extraordinary temple dedicated to Karni Mata; the temple is famous for housing bulky populace of rats which are said to be holy and stroll to all corner of the temple. Spend your night in Bikaner.
Day 7 BIKANER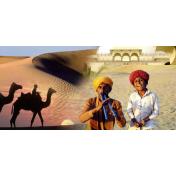 BIKANER:JODHPUR:
After breakfast your will drive you towards next Rajasthan city known as Jodhpur. En route visit Osian Village where the village has 15 gracefully carved Jain and Brahmanical temples where Temple of Sun, Temple of Kali, Sachiya Mata Temple are devoted to Lord Mahavira. Continue to drive to Jodhpur. On arrival check in at your hotel for your overnight stay.
Day 8 JODHPUR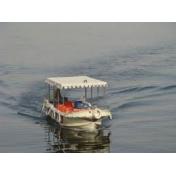 JODHPUR: UDAIPUR (290 KM / 6 HRS.):
Vacationer will have a half day Jodhpur sightseeing tour and will visit many edifices of former princely rulers of Jodhpur. Rajasthan tourism comprises visit to Meharangarh Fort, Umed Bhawan Palace and Jaswant Thada. In the afternoon you will be driven to Udaipur Rajasthan India. On arriving Udaipur check in the hotel. In the evening time guests can go for a boat ride at Lake Pichola. Overnight stay will be in Udaipur heritage hotel.
Day 9 UDAIPUR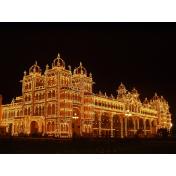 UDAIPUR:
Mornings after breakfast visit the attraction of the city; Udaipur Rajasthan is famous for City Palace converted into a museum, the beautiful Pichola Lake, Fateh Sagar Lake, Jagdish Mandir, an Indo-Aryan temple, Saheli Ki Bari, an decorative garden of Rajputs for royal ladies are among the other places of awareness. Also, visit Lok Kala Mandal popular for possessing a compilation of traditional Rajasthani attires, ornaments, puppets, paintings and other artifact. Overnight stay in Udaipur.

Day 10 UDAIPUR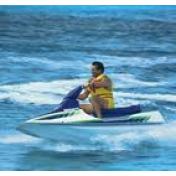 UDAIPUR: GOA (BY FLIGHT) FOR GOA:
After breakfast Rajasthan Goa Tour tours executive will drive you to Udaipur to board the flight for Goa. On arrival at Goa check in at your hotel for overnight stay.
Day 11 Goa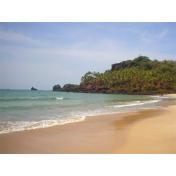 Goa:
Day is at leisure. Spend your day in Goa Holidays in white sands of Goa. Overnight stay is in Goa.

Day 12 Goa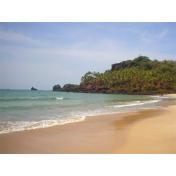 Goa:
Day is at leisure. Spending Goa holiday is the best when you are at leisure. Overnight stay is in Goa.
Day 13 Goa Depart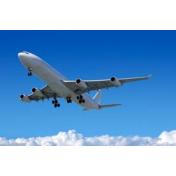 Goa Depart:
On your last day of Rajasthan Goa tour package you will be transferred to Goa airport to board the flight for onwards journey. Tour concludes with happy memories.