Day 1 Arrive Delhi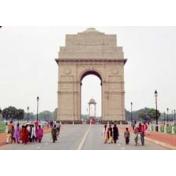 Arrive Delhi:
Arrive Delhi transfer to hotel Later full day city tour. NEW DELHI Visit Qutub Minar built by Qutub-ud-Din Aibek in 1199, Humayun Tomb,India Gate (War Memorial Arch), Lakshminarayan Temple a modern Hindu Temple. Also drive past President House, Parliament House, Government Secretariat Buildings and Connaught Place shopping centre. OLD DELHI Visit Raj Ghat and Jama Masjid and drive past Red Fort and Chandni Chowk. Overnight Delhi.
Day 2 Delhi
Delhi: Jaipur:
Morning drive to Jaipur. Arrive Jaipur and transfer to hotel. Day free. Overnight Jaipur.

Day 3 Jaipur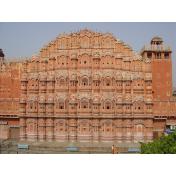 Jaipur:
After breakfast visit Amber Fort without elephant ride the ancient capital of the State.Visit the Sheesh Mahal or the Hall of Victory glittering with mirrors. Afternoon visit city. The capital of Rajasthan was given a colour coat of pink a century agoin honour of a visiting Prince and ever since, it has retained this colour.Built by Maharaja Jai Singh, the notable astronomer, this city is 260 yrs old. Visit Maharaja City Palace, the Observatory and Ram Niwas Gardens. Drive past Hawa Mahal and through the pink rose residential and business areas. Overnight Jaipur.
Day 4 Jaipur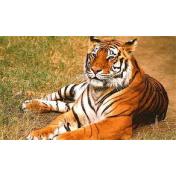 Jaipur : Ranthambore:
After brakfast drive to Ranthambore. Arrive Ranthambore andtransfer to hotel. Afternoon Jungle safari. Overnight Ranthambore.

Day 5 Ranthambore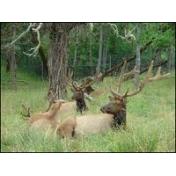 Ranthambore:
After Breakfast jungle safari. This is Rajasthan first Project Tiger reserve named after a 1000 year old fort which stands in the park.It has an congenial habitat for the stately sambar, the largest of all Asiatic deer. Tigers, cital, wild boar and other animals are also found here. Woodland, ground and water birds abound the park including the uncommon red jungle fowl varieties of eagles. Water tank harbours marsh crocodile and python. Overnight Ranthambore
Day 6 Ranthambore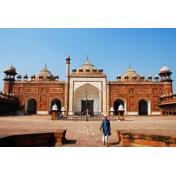 Ranthambore: Agra Via Fatehpur sikri:
After Breakfast drive to Agra visiting Fatehpur Sikri enroute. Fatehpur Sikri is 40 kms from Agra and built by Emperor Akbar in 1569 and abandoned after 15 yrs due to scarcity of water. See the graceful buildings including the Jama Masjid, Tomb of Salim Chisti, Panch Mahal and other Palaces. Arrive Agra and transfer to hotel. Overnight Agra.
Day 7 Agra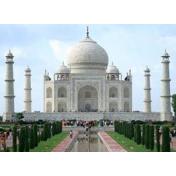 Agra:
Morning visit city. Visit the world famous Taj Mahal built by the Moghul Emperor Shahjehan in 1630 for his Queen Mumtaz Mahal to enshrine her mortal remains. Later visit the Agra fort. NOTE: TAJ MAHAL IS CLOSED ON FRIDAYS
Day 8 Agra
Agra: Jhansi: Khajuraho
Morning transfer to railway station to board train to Jhansi. Arrive Jhansi and straight drive to Khajuraho. Arrive Khajuraho and transfer to hotel. Overnight Khajuraho.
Day 9 Khajuraho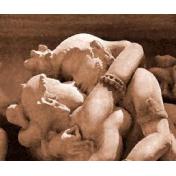 Khajuraho:
Morning visit the world famous Khajuraho temples were built by the Chandela kings between 950 AD and 1050 AD. The most important are the Chaunset Yogini Temple dedicated to Goddess Kali, The Mahadev Temple, Chitragupta or Bharatji Temple with a lovely image of 11 headed Vishnu, Vishvanath and Nandi Temples, Lakshmana Temple, Visha Temple of Shiva, which is the largest and most typical of temples. Visit the Eastern group of temples that consist of the Parasvanath Temple the only Jain Temple surviving at Khajuraho and has excellent sculptures on the outer walls of the Sanctum, the Javeri Temple dedicated to Vishnu. The other temples in this group are those dedicated to Brahma, Yamuna and Adinath. Overnight Khajuraho.
Day 10 Khajuraho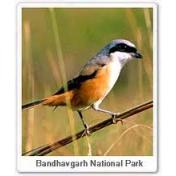 Khajuraho: Bandhavgarh Morning drive to Bandhavgarh. Arrive Bandhavgarh transfer to hotel. Evening jungle activities.

Day 11 Bandhavgarh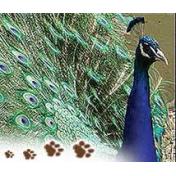 Bandhavgarh:
After Breakfast Visit jungle activites. Its steep cliffs, rocky hills covered with 44884 hectare of dense sal bamboo forests makes it an ideal terrain for tigers. Other animals are the blue bull, panther, wild boar, gaur, chital sambar, chinkara, barking deer, bear etc. The avian life consist of paradise fly-catcher, Malabar pied hornbill, orange headed ground thrush etc. Overnight Bandhavgarh.
Day 12 Bandhavgarh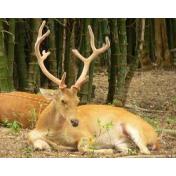 Bandhavgarh : Kanha:
Morning drive to Kanha. Arrive Kanha and transfer to hotel. Day free. Overnight Kanha. Evening jungle activities
Day 13 Kanha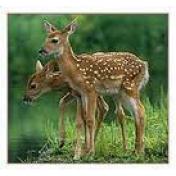 Kanha:
After breakfast evening jungle activities. Kanha a wild country where huge trees of bija, haldu, dense sal, and bamboo thickets form lush forests. The forest is home of a variety of wildlife and offers unrivaled scope to keen photographers of Indian wildlife. The magnificent gaur and the rare barasingha are prime attractions. With its large population, the tiger is easily sighted from elephant back or open jeeps. Overnight Kanha.
Day 14 Kanha
Kanha : Nagpur :Bombay
After Breakfast drive to Nagpur airport to board flight for Bombay. Arrive Bombay and transfer to hotel.
Day 15 Mumbai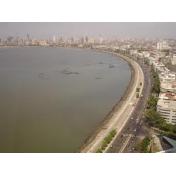 Mumbai:
After breakfast city tour. Check out at 12 noon. Evening transfer to airport to board flight for onward journey.