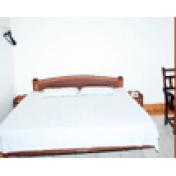 Old City police road, Moga, Moga
About Hotel The hotel was built in 1998. The hotel is located in Heart of City (Moga). The hotel has a nice panoramic view of the city. Its a familiar hotel with a friendly restaurant and big terrace. Within the hotel grounds we have beautiful garden, ...
Old city police road, Moga
Hotel Finlandia The choice of hundreds of tourists from across India and abroad. The only luxurious stay in Moga. Hotel Finlandia is sure to offer you a memorable stay. We provide our guests with good service and peaceful nightsin AC rooms for a reason...